Biography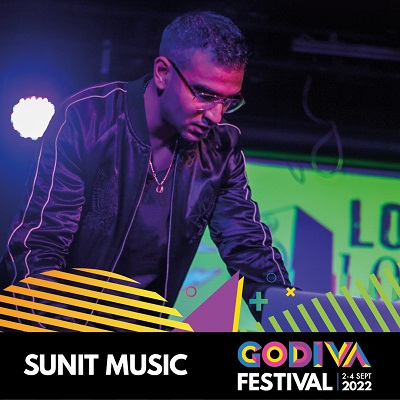 Performing on Saturday 3 September on the Main Stage
Sunit Music is a multi genre musician and producer from Coventry who has worked with a plethora of artists including Raxstar, MIA, Badshah, Ikka, Ayushmann Khurrana, Humble The Poet and Fateh. He first came to prominence in 2005 when he reworked MIA's hit single Galang. This garnered him attention from BBC Radio1and were his first steps on his professional journey. This project led him to work with UK rapper and songwriter Raxstar. Their joint debut single Keep It Undercover tapped into the zeitgeist of British Asians at the time and became a phenomenon unto itself culminating in the release of their joint EP–Fulfilling Ambition in 2007.
Sunit Music continued to prove he was a force to be reckoned with, producing many hit singles for Raxstar including Jaaneman, ColdWorld, Four Seasons and Ego.The latter of which he reconstructed (EgoRemix) with a plethora of star studded South Asian rappers from around the globe which arguably set the tone for the Desi Hip Hop scene to continue forward on.
Being self taught has proved that Sunit Music's passion for music is from an honest place and allows him to be one of the most original and innovative producers in the business. From heartbreaking ballads to mosh-inducing trap beats Sunit Music is multifaceted in his approach and unlimited in his creativity, putting every ounce of himself in everything he touches.