Biography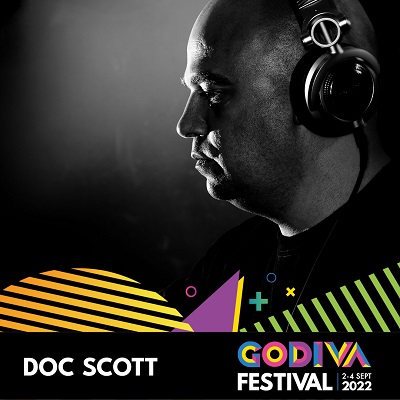 Performing Saturday 3 September on the Next Stage.
This set is brought to you as part of Reflection presents 30 years of Daylight Robbery: Gamma Funkula
A true veteran and leading tastemaker in D&B, Doc Scott has been an essential and pivotal figure in the scene since before its inception and continues to push things forward. Founding member of 'A Bunch Of Cuts', his DJ sets in the mid-90s became legendary, notably at the Metalheadz Blue Note sessions and 'Speed'.
Although primarily a DJ, his productions are definitive classics within the scene, such as 'Here Comes The Drumz' on Reinforced, the first ever Metalheadz release 'VIP Drumz', to the more mellow sounds of 'Tokyo Dawn' on Good Looking Records.
His own label 31 Records, sparked by Scott's ground-breaking 'Shadow Boxing', has also been a hub for new talent, pushing some of the biggest artists today in their early days. Having recently re-launched the label, Om Unit's remix of 'Shadow Boxing' is the first release of 2014, with many others to follow. The New Year also marks a fresh start for Doc Scott, as he makes his long awaited return to the studio.