Biography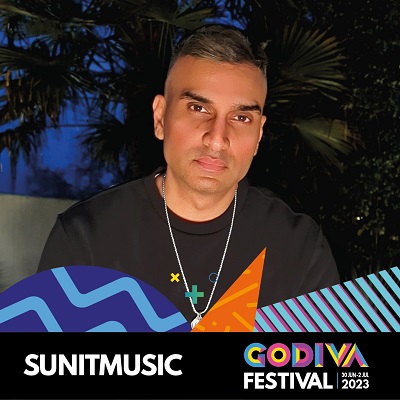 Performing on the Main Stage on Saturday 1 July as part of the Asian Fusion
Introducing SUNITMUSIC!
A music producer hailing from Coventry, with over 50 million views on YouTube
He recently collaborated with Rapper 'Raxstar' to release their debut album 'Fulfilling Ambition', which led him to work with renowned artists from around the world, including Badshah, Dee MC and Ayushman Khurana.
Since 2018, SUNITMUSIC has been actively involved with the Godiva Festival, and has collaborated with acts such as Kanika Kapoor, Apache Indian, H Dhami,
Firstman, Mumzy, Bollyflex, and Tasha Tah.
This year, SUNITMUSIC is excited to bring you his electrifying show, Asian Fusion, featuring artists Celina Sharma, Navin Kundra, the Ambition Dancers, and many more! It's going to be a fun, energetic, and interactive event that you won't want to miss. So grab your dancing shoes and get ready for a day filled with amazing music at the Godiva Festival in Coventry City!