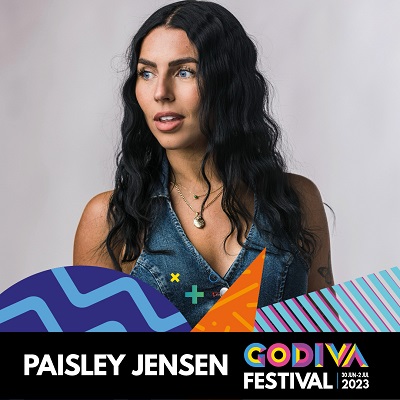 Performing on the Next Stage on Saturday 1 July as part of the Ghost Town Takeover.
Paisley Jensen is an international DJ with a big love for house music.
Many years ago, on the magical island of Ibiza, her musical journey kicked into overdrive. With Mondays spent in DC10 and countless hours attending club nights across the island over many years; she developed a deeper love for real house music.
Soon after Paisley started to mix records, she found herself quickly developing in the music scene and has made a huge impact on her local cities in recent years and has gone from strength to strength.
She has warmed up for the likes of Sam Divine, Low Steppa, & many more. She is found in numerous clubs playing a wide range of genres from funk, disco, to house and techno. Paisley has always had a strong passion for the 90's and Chicago sounds.
Her love for music shines through in her exciting, energy packed sets. Whether you're at a beach party in the middle of the day or in a rave as the dawn breaks, this young lady will have you grooving nonstop.
Residencies: Levels, Aftadark and House in Paradise Ibiza