Biography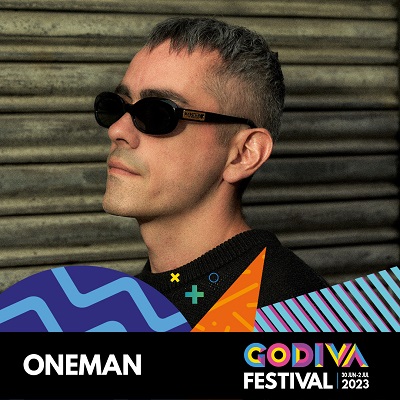 Performing with Zed Bias on the Next Stage on Saturday 1 July as part of the Ghost Town Takeover.
Steven Bishop, known professionally as Oneman, is a DJ and producer from Streatham, London. His background is in pirate radio and he is a regular DJ on Rinse FM. Oneman's DJ sets typically blend dubstep, hip hop, grime, UK funky and UK garage.
DJ ONEMAN is the world's first and only one-man DJ crew. Founder, sole member, and creative force behind the project, ONEMAN has been spinning records since the tender age of 11. Drawing on a diverse range of influences from hip-hop to funk, soul to disco, and everything in between, ONEMAN's unique sound is a melting pot of old-school vibes and new school beats.
What started as a hobby in his bedroom quickly turned into an obsession, and by his late teens ONEMAN was already playing at some of London's most prestigious nightclubs. In 2012 he decided to take things up a notch, launching DJ ONEMAN – the world's first one-man DJ crew.
Since then he has toured all over the globe, playing at some of the biggest festivals and clubs in Europe, North America, Asia and beyond. His distinctive sound and unique live show have won him fans from all walks of life, with everyone from hardened clubbers to mainstream music lovers enjoying his trademark blend of old-school vibes and new school beats.