Biography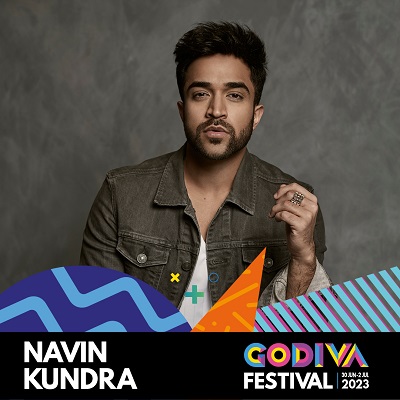 Performing on the Main Stage on Saturday 1 July as part of the Asian Fusion
In recent times one artist is emerging to capture the imagination and hearts of millions around the world, with unquestionable musical talent and the ability to transcend cultural, language, genre and age barriers on stage, on camera and online. Navin Kundra was born to entertain.
Navin Kundra is an extraordinarily talented singer, gifted songwriter, exceptional actor and an electrifying live performer. His name is synonymous with excellence, having earned the respect of his peers, industry critics and fans alike.
An award-winning artist, Navin's music combines Eastern and Western influences together with a contemporary and edgy sound that is uniquely and commercially progressive. He utilises his ability to effortlessly flip from singing and writing in Hindi to English to Punjabi whilst playing the guitar or piano to create an unforgettable musical experience. With an on-screen charisma that is undeniable and a flair for acting and performing, Navin Kundra is ready for his big break in mainstream entertainment.