Biography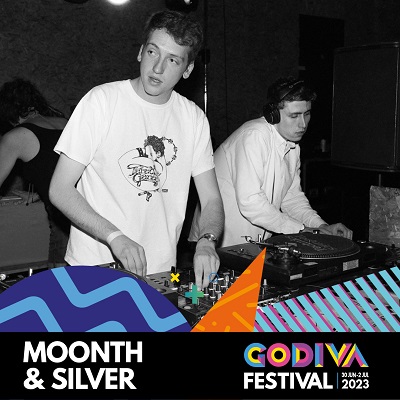 Performing on the Next Stage on Saturday 1 July as part of the Ghost Town Takeover.
Moonth & Silver are long standing Ghost Town residents, and have been directors of the Coventry based brand alongside its founder George Winters for the past 5 years.
Over this time they've worked on projects with Rinse FM, Coventry City of Culture Trust and Digbeth Dining Club, whilst supporting the likes of Skream, Interplanetary Criminal, Bradley Zero, Eclair Fifi, Chloe Robinson, Madam X and Eris Drew to name just a few.
They're not afraid to move through tempos and genres, with a wide ranging taste in House, Disco, Hip Hop, Breakbeat and UK Garage.