Biography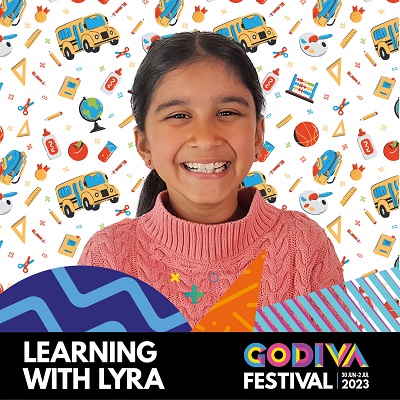 Performing on the Main Stage on Saturday 1 July as part of the Asian Fusion
Introducing Learning with Lyra - the 11-year-old singing sensation, actress, and host of a YouTube channel filled with fun and educational content for kids.
Lyra's captivating performances have won her several awards, including first place in all age group categories in Coventry's Got Talent competition 2021.
With her contagious energy and bubbly personality, Lyra has performed on stage in front of thousands of people.
She has also been featured on BBC Radio, sharing her tips on how to be more confident and discussing what it's like to navigate a pandemic from a child's perspective
Get ready to be entertained as Learning with Lyra takes the stage at this year's Godiva Festival!