Biography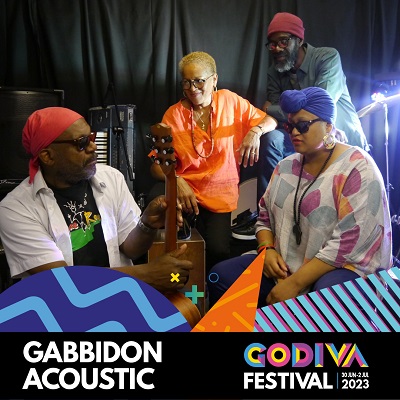 Performing on the Next Stage on Saturday 1 July
The very talented Basil Gabbidon, founder of the Legendary Reggae band Steel Pulse, has had a successful career in Reggae music as lead guitarist, singer, songwriter for the last 4 decades.
Basil toured with Steel Pulse for 7 years playing alongside artists such as Bob Marley and the Wailers, Third World, The Police, The Stranglers, Lee 'Scratch' Perry.
Basil's creativity has never run out of steam and since leaving Steel Pulse, with whom he recorded their first 4 albums, he has recorded and released 6 albums, the latest one titled 'Let's Live' released in October 2021 with the collaboration of Burning Spears' legendary bass player Paul Beckford.
Basil was the architect of the successful Reggae Rockz Festivals which took place in Birmingham, as part of ArtsFest, in 2003, 2004 and 2005 attended by an audience of up to 10,000 music lovers.
Basil is backed by his band Gabbidon, a 6 piece group, performing original compositions in their own special style with great harmonies to make you want to sing and dance. Basil has his finger on the pulse and is dedicated to keeping Roots Rock Reggae alive