Biography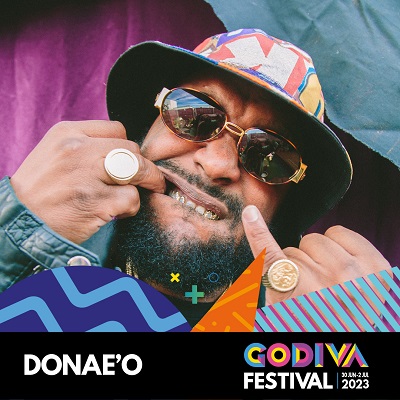 Performing on the Next Stage on Saturday 1 July.
Ian Greenidge, better known by his stage name Donae'o (meaning Gift from God), is a British singer, songwriter and rapper from North-West London.
He has worked with numerous British musicians throughout his career including The Streets, Giggs, Lethal Bizzle, Dizzee Rascal, Jme, and Calvin Harris.