Biography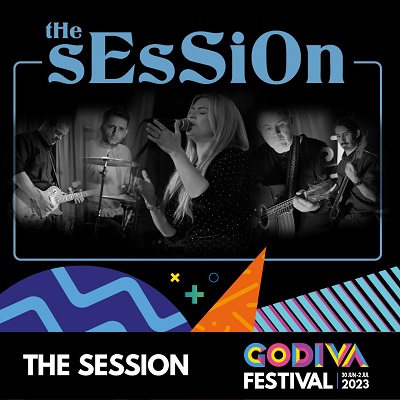 Performing on the Next Stage on Friday 30 June
Founded in 2002 by brother & sister Dean MacDonald & Sheryl McClean, they have shared stages with some of the biggest acts in The Charlatans & The Levellers on the Main stage at Godiva during separate years respectively & have gone on to play over 550 shows all over the UK & release no less than 6 original albums.

These local songsmiths with powerhouse vocals & catchy crafted melodies & blended with funky overtones will take you on a journey within their songs , mixing tales of love & life , a band of people watchers, who take their inspiration from the people around them in life.

Their hunger for the stage has never faltered from large shows to intimate local gigs at iconic Coventry venues like the Jailhouse & the Dog & trumpet in 2002. A band who embrace their history but who are also constantly moving forward with brand new music.

The Session are Sheryl Mclean vocals , Dean MacDonald , Rhythm guitars & vocals , Dave ( The Bass ) Chambers , bass guitar , David ( Bongo Dave ) Richardson drums & Mark Boorman , lead guitar.