Biography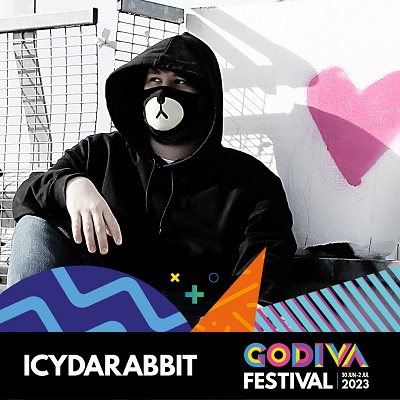 Performing on the Next Stage on Friday 30 June as part of the LOVE and MADNESS takeover
IcyDaRabbit is a British rapper from a small village called Cubbington. He has grown up withe the influence of American Rap and Emo Rap. He enjoys creating music, from love to sad songs, in a the style of these influences.
His music uses intense lyricism to express emotions, experiences and convey a message for the audience.
He has surpassed 10 million streams on all music platforms since 2017 with The Orange Hood Association. To this date he has released 13 albums, including the highly rated Freakshow! II which was acclaimed for it's lyricism and storytelling.
Recently he was featured on the debut LOVE and MADNESS EP.