Biography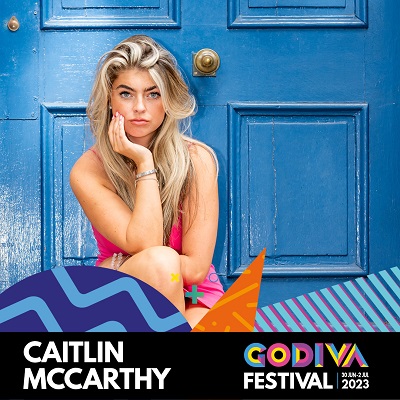 Performing on the Next Stage on Friday 30 June.
Caitlin McCarthy: Vocals
Liam Hopkins: Guitar / Tom Iliffe: Piano & Keys / Lewis Cutts: Bass / Ali Hutton: Drums
Caitlin McCarthy is a determined 18 year-old Singer / Songwriter from Coventry who has always had a long-term dream of performing to audiences across her city, and one day to millions around the world. However, it's not the fame that Caitlin craves, but the opportunity to use her incredible talent to raise awareness of issues and represent emotions that we all feel. Caitlin's lyrics encapsulate the listener on a personal level, through the power and soulful voice she displays both in live performance and on record.
In 2022 Caitlin completed her band line-up with the addition of Bass and Drums alongside Guitar and Keys. Throughout the year the band worked hard behind the scenes to release new music with Singles Remember Tonight, You & I and When Angels Fall all having fantastic success for an independent artist in the iTunes charts.
The band headlined the iconic Bedford Pub in Balham London twice in the fall of 2022 (past acts including Ed Sheeran, Sam Smith, Jorja Smith and George Ezra to name but a few.), as well as The Camden Club.
Whilst the band played many local festivals throughout the Summer, in September 2022 the band had the honour of being invited to play Coventry's Godiva Festival Main stage supporting Craig Charles, The Feeling and Bananarama - a moment cherished very deeply.
Caitlin and the band will be releasing new music and heading out on their first tour during 2023.