The Boy Who Invented Everything
Biography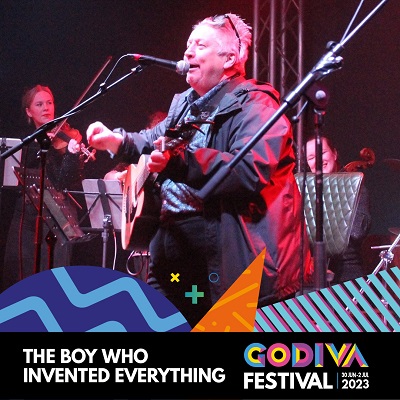 Performing on the Next Stage on Friday 30 June as part of the LOVE and MADNESS takeover
Sam McNulty is The Boy Who Invented Everything, a Coventry songwriter 'hopelessly consumed by the power of pop music'.
Sam's career began way back in the heady, early days of punk alongside the nascent 2-tone movement. He started the legendary squad with The Specials lead singer Terry Hall. Sam then formed the pop quintet, The Giraffes, guiding them through decades of ever-changing styles and musical cultures.
Fast forward to today and his dreams of making ever perfect pop music has now been realised via the Love and Madness project, which was created by Sam and Pandora Craig.
Sam is proud of the Love and Madness project and has high hopes for all the acts who have jumped aboard.