Loveart by The Dream Engine
About the show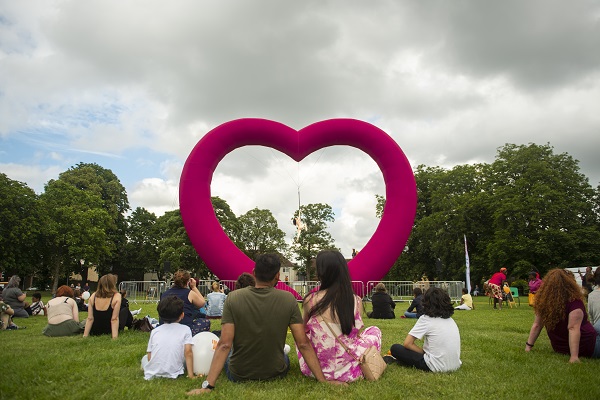 From ancient times to the selfie-taking digital age, there is one symbol that is recognisable around the globe: the heart.
A 12.5m high, air-filled structure that frames an elegant aerial performer. Fluctuations in pressure cause the heart to slowly pulse during the show.
The heart will be on display in the family field on sunday.
For a glimpse of this maginifcent structure, watch the video below.